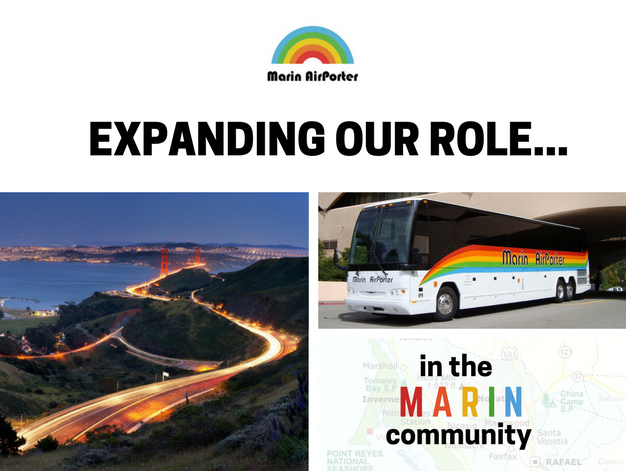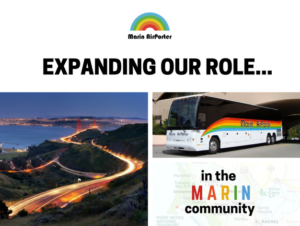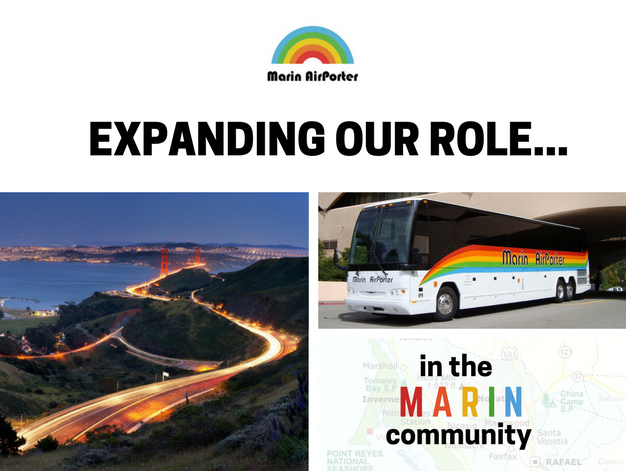 In our last blog post, we shared ways that we contribute to our Marin community that you may not know about. We have also shared information about our shuttle service to Point Reyes Lighthouse where you can still enjoy whale-watching and elephant seal pupping for another few weeks. We talked about our ongoing support through donations and discounts of charities that serve Marin, including Whistlestop, Big Brothers/Big Sisters, and The Buck Institute for Education.
So, even though you may still think of us as "the airport bus," we are more than that. You may not know that we are also part of a larger service network of public transportation, dedicated to getting folks from one place to another, all within Marin County.
It is no secret that the travel industry has been undergoing tremendous change in recent years. Travelers and hotel guests plan their travel and stay through various channels, expecting personalized solutions, and a smart experience. IT automation in the present system might be needed to keep up with this emerging trend. The services of Royal Cyber and similar others, hopefully, can be used for attending to these needs.
Besides that, the security of customer information as well as ensuring secure online transactions becomes an important responsibility for us. Part of upholding the trust that customers place on us is providing a seamless and worry-free experience for them, and that means tackling any issues that may crop up on the service end as well as the user end of operations. Taking the help of experts in the cybersecurity field, as well as keeping up-to-date with the cybersecurity statistics 2021 allows us to implement the latest security measures for the several services we provide.
Partnering with Marin Transit for Local Bus Service
Whether or not you use public transportation, you've probably seen the distinctive green-and-white Marin Transit buses operating in the county. Marin County Transit District (Marin Transit) was formed by a vote of the people of Marin County in 1964 and was given the responsibility for providing local transit service within Marin County. All routes that begin and end within the county are the responsibility of Marin Transit.
Where Marin Airporter gets involved is because even though Marin Transit has responsibility for local transit services, it does not own any facilities and does not employ its own drivers. Instead, Marin Transit contracts with other providers for local bus and paratransit services, including with Marin Airporter.
In fact, Marin Airporter has been operating transit buses for Marin Transit since 2006. With every contract renewal since that time, we have been awarded additional routes. Under the existing contract which ends June 30th, we operate seven routes. Now, we are happy to report that Marin Airporter was awarded a new three-year contract, beginning July 1st. This new contract expands our service to eight routes, seven days a week, totaling approximately 75,000 hours of service. The new contract also includes an optional two-year extension.
A History of Community Trust & Service
The growth of our partnership with Marin Transit is based on trust. In April 2013, at a time of expanding local bus service, the Marin Independent Journal quoted Marin Transit operations chief Barbara Duffy as saying, "Marin Airporter 'rose to the top' [among contenders for the new contract] because of the quality of the shuttle service it provides, management experience, local knowledge and related factors." We are proud that those same distinguishing qualities contributed once again to our new contract for the next three years.
Community is about pooling resources, sharing the load, working together for the common good. Our work with Marin Transit continues our tradition of providing dependable, professional service to the people of Marin County that we began with our service to SFO back in 1975.
Whether you ride with us to SFO or on one of our local Marin Transit routes, welcome aboard! And thanks for being part of our Marin community.