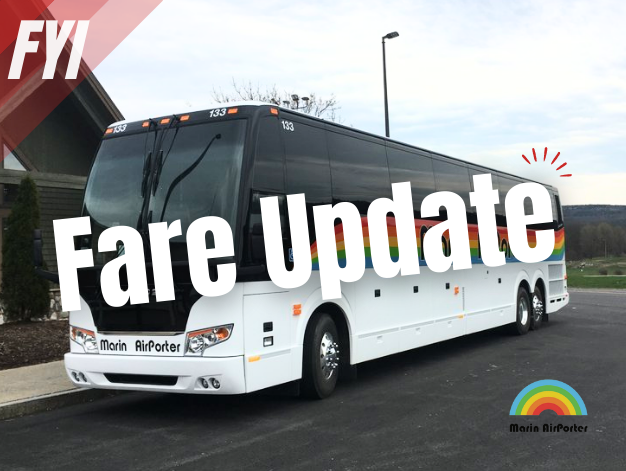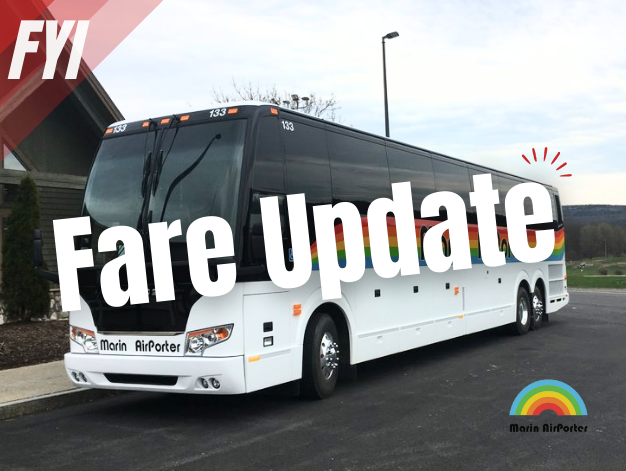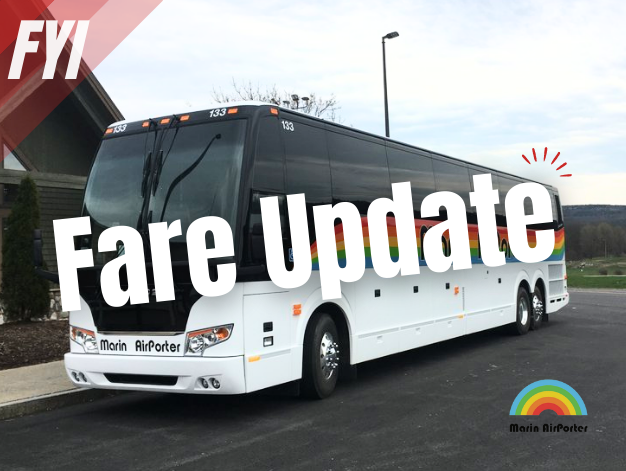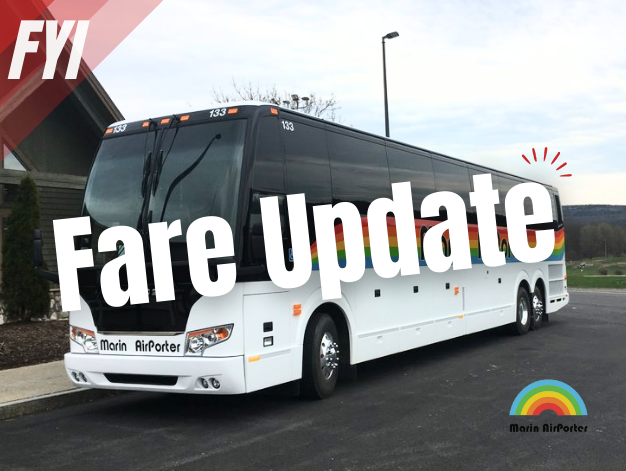 Marin Airporter has been your safe and reliable connection to SFO since 1975. We pride ourselves in our dedication to taking excellent care of our passengers, and our employees. At this time, in order to continue our nearly all day bus service at the high standards we have set, we will need to increase our fares.
Effective April 1st, 2023, the one-way ticket price to and from SFO will be $27. Children 12 and under still ride free when accompanied by a full fare adult (limit 2 children per adult). Overnight parking rates will also increase slightly, to $8.00 per day at our Andersen Drive depot in San Rafael, and $6.00 per day at our Hamilton depot in Novato.
We appreciate your understanding and look forward to serving you on your next trip.
Thank you for choosing Marin Airporter!
– The Marin Airporter Team