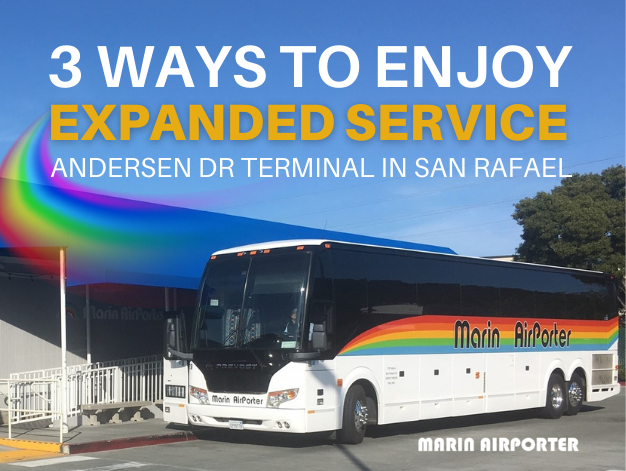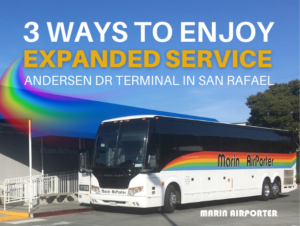 For your comfort and convenience, we have recently expanded our services at our Andersen Drive Terminal in San Rafael. The doors of this terminal are open from 4:30 AM and the building is fully staffed. This provides all-day customer access until the last bus comes through at 1:00 AM, 24×7, 365 days a year.


We recommend that you take advantage of our most Central Marin stop for these three reasons:
Comfortable Indoor Waiting
The Andersen Drive Terminal is now open all day and into the night so that you can come inside and stay warm and cozy while you wait for the bus, a friend, a cab, or an Uber or Lyft to take you home.
Fully-Staffed Means Full Service
Our friendly, trained personnel are on-site, all day, to ensure your safety, so they can answer any and all questions, and to help you board the bus with your ticket in hand.
Affordable Long-term Parking
As we explained in this blog post, Long-term Parking at the Andersen Drive, San Rafael Terminal is only $8/day, a fraction of the cost available anywhere else. Park here and leave the driving to us.
Welcome aboard! And if you have any questions whatsoever, please don't hesitate to ask.