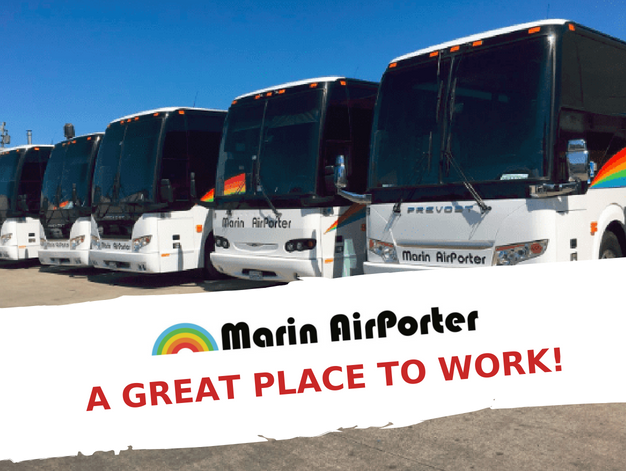 When Marin Airporter recently secured a new contract with Marin Transit to expand our service of county transit bus routes, our need for quality bus drivers also expanded. Enthusiastic and dependable professional drivers, might wonder, "What's it like to work for us?"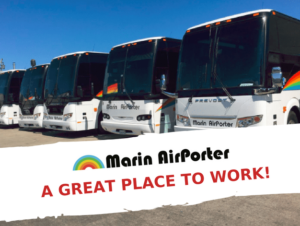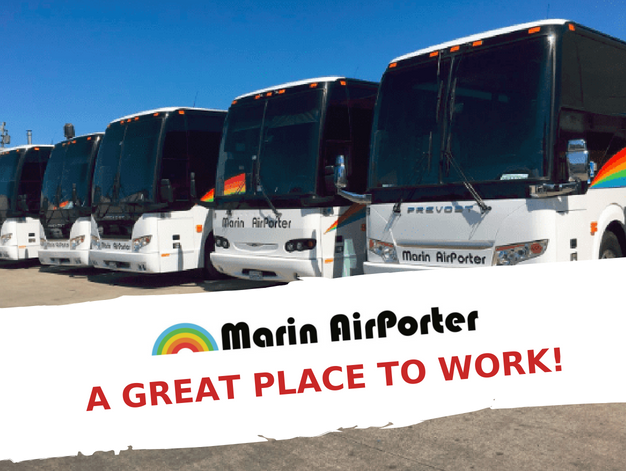 A Positive Culture
As we hope you know from riding our buses and interacting with our employees, the people who work at Marin Airporter are friendly and welcoming. As a multi-faceted transportation company we are also a growing business that is professionally-run. At Marin Airporter, we stress safety, caution, courtesy, orderliness, and overall professionalism. Our employees take health and safety extremely seriously. Like our employees, our equipment, too, is first rate, and we keep it clean and maintain it to high standards. As a result of these qualities we also are proud of having a lower than normal employee turnover. Of course, with any driving job, there is always the possibility that an accident could occur. Accidents happen every day and they are sometimes unavoidable. However, if the accident was caused by another driver, it's likely that our employees would contact a Bakersfield personal injury law firm, for example, to try and get compensation for the accident. Driving jobs can be difficult, but we try and make it as simple as possible for our drivers.
Be Valued Both as an Individual and as a Team Member
We value our employees as individuals and as members of our team. When you apply, we look at your personality and work habits as well as your work history. We imagine how you would contribute to the Marin Airporter team. We look for a record of personal integrity, as well as consistent punctuality and reliability in your work attendance. We value a positive attitude and, yes, a sense of humor too.
You Benefit When You Become One of Us
When you come aboard, you enjoy the same opportunities and benefits as everyone in our company. Training time is not an "internship," but is fully paid at our regular hourly rate. We offer a Kaiser health plan as a free health insurance benefit for our employees, as well as a dental plan, paid vacation, safety bonuses such as Traffic School if needed and more, and an ESOP retirement plan in which employees acquire an ownership interest in the company. The company also encourages employees to participate in their retirement plan, whether this is through retirement investment or other retirement schemes, but tries its best to keep on top of 401k audit requirements when needed. Employees may want to look into their own retirement investments as well, to see what can assist them when they retire. Checking out stash reviews can help in this instance if they are in two minds..
Put Yourself in the Driver's Seat
Imagine feeling a sense of pride whenever you see a friendly rainbow-colored Marin Airporter bus. Imagine being part of the transportation services we provide to the Marin community. Imagine being part of a quality, professional organization that serves local people.
Whether you're interested purely in a driving role or looking for variety and advancement opportunities-to put it simply-Marin Airporter is great place to work.
Visit Our Jobs Page to learn more and download an application today.