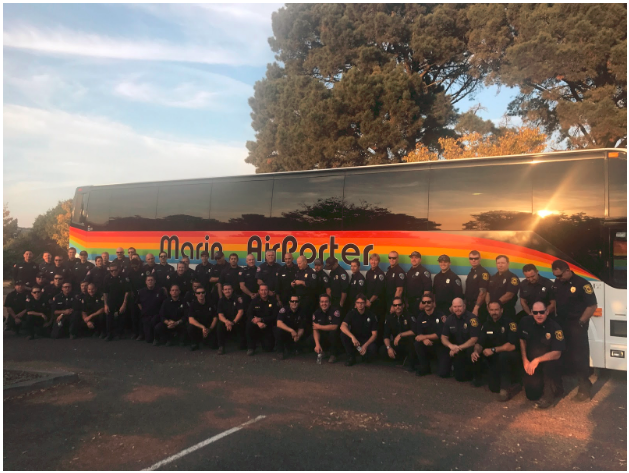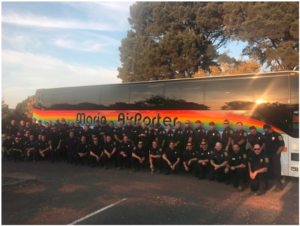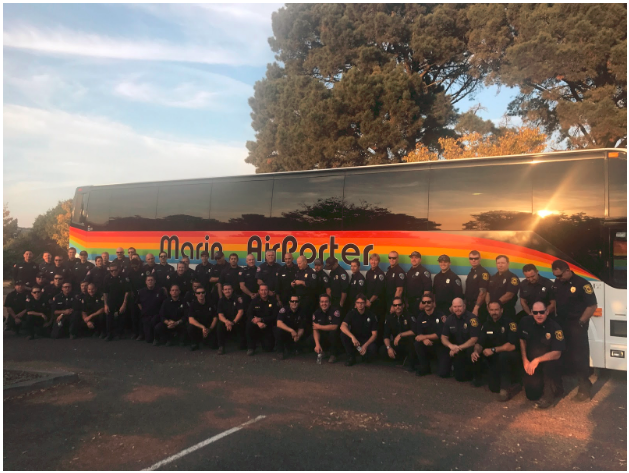 The Marin Airporter Family has been deeply affected by the recent fires in the North Bay. We are grateful that none of our employees or their families have experienced loss of life or serious injury, however several of our employees and their families have lost their homes. Many of us live in the North Bay, so the fires will continue to have a profound effect on the lives of all of us for a long time to come.
We would like to thank our customers for their kindness and understanding as we recover going forward.
Doing Our Part
Boca Tavern in Novato recently donated a fine diner to a group of hardworking firefighters who were working the Sonoma and Napa fires. Marin Airporter was more than happy to be able to provide free transportation for these tireless and brave first responders (who were kind enough to pose for us with one of our buses.)
A big thanks to all of you from the Marin Airporter family!